BEB Capital Refinances 12 Harbor Park Drive in Port Washington With 7-Year, $22.9-Million Mortgage Placed by Meridian Capital Group
135,000-Square-Foot Mixed-Use Building Is Headquarters of LI-Based Kraus USA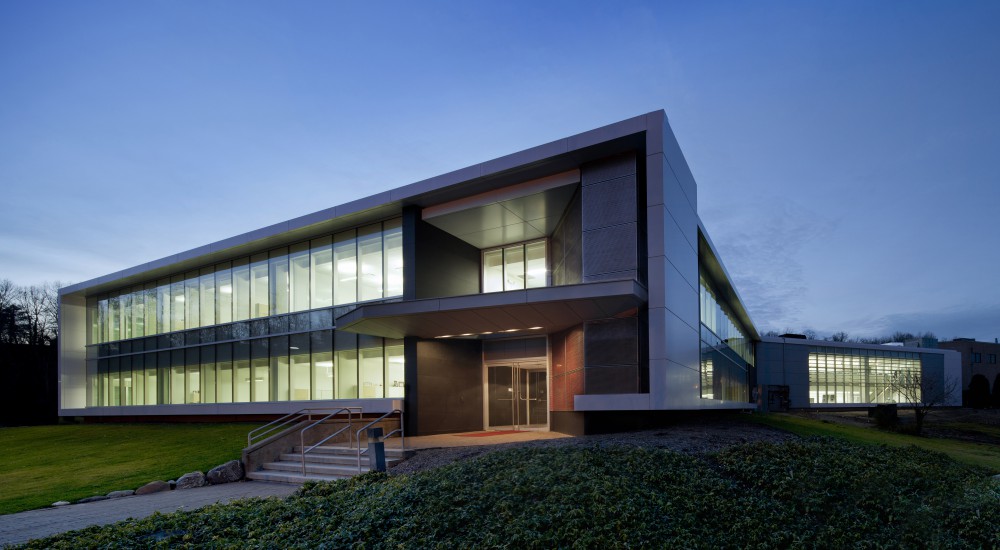 Featured in Long Island Business News
Port Washington, NY – Nov. 6, 2018 – BEB Capital has refinanced 12 Harbor Park Drive, situated in Harbor Park Corporate Park, with a 4.25-percent, seven-year, $22.9-million mortgage arranged by Meridian Capital Group.
The 135,000-square-foot office and warehouse building is one of four properties owned by BEB Capital in the corporate park. The firm, which has extensive investments in real estate and other businesses, has its own headquarters at 26 Harbor Park Drive. BEB also owns 8 Harbor Park Drive, and acquired 55 Harbor Park Drive this past summer.
"Although we have holdings up and down the East Coast, our strongest commitment is to Long Island," says CEO Lee Brodsky, noting that the firm owns a total of 17 properties in Nassau and Suffolk Counties. "We've had a presence in Harbor Park for the past 45 years, and 12 Harbor Park Drive ranks among our most important assets."
Bryan M. Kallenberg of Meridian Capital Group brokered the mortgage with a portfolio lender. "The quality of the property and its excellent tenant roster, together with BEB Capital's long and solid operating history, enabled us to secure very favorable terms," he says. The loan will be repaid on a 30-year amortization schedule.
Tenants at 12 Harbor Park Drive include Kraus USA, the kitchen and bathroom fixtures manufacturer that is headquartered at that address; Cintas, the publicly owned maker of uniforms and other work supplies, based in Cincinnati; and Luxottica, the premium and sports eyewear firm, headquartered in Milan, Italy, whose popular brands include Ray-Ban and Ralph Lauren.
BEB Capital is owned by the Brodsky family, known for its long history in entrepreneurship, and headed by patriarch Bert Brodsky. The BEB Capital team, led by Lee Brodsky, has some 100+ years of combined institutional industry experience to invest prudently, create value, and efficiently operate commercial and residential real estate.
BEB Capital has a real estate and investment portfolio consisting of mixed-use developments, parking facilities, and restaurants totaling more than $340 million in assets throughout the East Coast. In addition, the firm has interests in a diverse set of businesses, some of which it owns and operates, and others in which it serves as a general or limited partner.  For more information, visit www.bebcapital.com.
Meridian Capital Group, founded in 1991, is America's most active dealmaker and one of the nation's leading commercial real estate finance, investment sales and retail leasing advisors. In 2017, Meridian closed over 3,000 transactions across more than 200 unique lenders and sold nearly $1 billion in commercial property. Meridian represents many of the world's leading real estate investors and developers and the company's expansive platform has specialized practices for a broad array of property types including office, retail, multifamily, hotel, mixed-use, industrial, and healthcare and senior housing properties. Meridian is headquartered in New York City with offices in New Jersey, Maryland, Illinois, Ohio, Florida, and California. www.meridiancapital.com