BEB Capital Names Andrew B. Levine Chief Legal Officer
Veteran Real Estate Banking Executive and Former Fried Frank Senior Counsel 
Joins BEB as it Grows Equity Portfolio and Lending Platform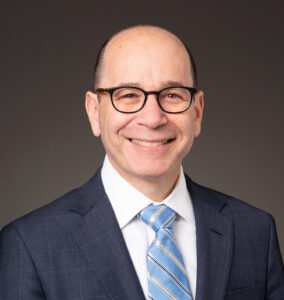 Featured in Real Estate Weekly
Featured in Innovate Long Island
PORT WASHINGTON, NY – February 25, 2021 – Real estate development and lending firm BEB Capital has appointed Andrew B. Levine to serve in the newly created role of Chief Legal Officer.
Mr. Levine brings more than 30 years of experience, both as a senior banking executive and as a real estate attorney, in commercial real estate finance, acquisitions, asset management, and restructurings across the risk spectrum, credit cycles, and asset classes.
Prior to joining BEB Capital, Mr. Levine was a senior counsel in the Real Estate Department at Fried Frank where he advised leading financial institutions and institutional real estate investors on a broad array of commercial real estate finance transactions, with a particular focus on complex structured financings and construction loans. Prior to that, he was a managing director and the Head of Portfolio Lending & Underwriting at the French bank, Natixis. As a member of the real estate executive committee, Mr. Levine was instrumental in the strategic development, originations, execution, and management of the bank's real estate finance platform in the Americas. During his 15-year career at Natixis, Mr. Levine was responsible for the multi-billion-dollar portfolio lending program, overseeing loan structuring, portfolio management, and syndication of all balance sheet loans.
"The strategic growth of our equity portfolio and the continued development of our lending platform is a core focus of our business. Andy brings to our executive leadership a blend of legal and business expertise, with a deep understanding of the complex needs of our activities and of our organization," says Lee Brodsky, CEO of BEB Capital. In the newly created role of Chief Legal Officer, we will be looking to Andy not only to oversee the company's legal efforts, but to be an integral part of the executive management team and our strategic development."
"I'm delighted to be joining this long-established owner/developer as it continues to grow its equity portfolio and build its bridge lending platform," says Mr. Levine. "It's an exciting time to join the team and bring my experience and perspective to the BEB organization."
Mr. Levine received his J.D. from New York University School of Law, where he was on the editorial staff of the Journal of International Law and Politics. He received his B.A. in Economics, with distinction, from Binghamton University, where he was nominated to Phi Beta Kappa. He resides on Long Island with his family.
About BEB Capital
BEB Capital is a real estate development and investment firm with a portfolio encompassing more than two million square feet of property on the East Coast, including industrial and multifamily assets on Long Island and in New York City. In addition, the firm has interests in a diverse set of businesses, some of which it owns and operates, and others in which it serves as a limited partner. In 2019, the company launched BEB Lending, a lending company that provides private, quick, and creative financing solutions for commercial real estate assets located in primary and secondary markets along the east coast of the United States.
The BEB Capital team, led by Lee Brodsky, has some 100+ years of combined entrepreneurship and institutional industry experience to invest prudently, create value, and efficiently operate commercial and residential real estate.