Brodsky Family Launches BEB Capital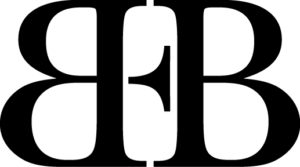 New Website Showcases Real Estate Portfolio and Other Business Investments
NEWS PROVIDED BY
Oct 16, 2017, 10:30 ET
SHARE THIS ARTICLE
PORT WASHINGTON, N.Y., Oct. 16, 2017 /PRNewswire/ — With a long history in real estate development, the Brodsky family announced today its launch of BEB Capital, a privately-held, Port Washington-based real estate and investment company. This new entity reflects not only the real estate business the Brodsky family has built over the past five decades, but also its financial investments in several other corporate sectors, including healthcare, technology, and hospitality.
The Brodsky family, headed by patriarch Bert E. Brodsky, is involved in many facets of real estate, including the investment, development, operation, and management of commercial and residential properties in New York and along the Eastern seaboard. Through the years, the business has greatly evolved, and what was once a family-run real estate entity has grown dramatically both in terms of its investments and professional team. BEB Capital will now serve as the entity overseeing all aspects of the business.
"We have grown organically from a small real estate business with a strong foundation and vision to a successful multi-faceted company with an outstanding management team that continues to propel us forward," says Bert E. Brodsky, founder and chairman of BEB Capital. "I am extremely proud of all that we have accomplished to date and am confident that BEB Capital will thrive in the coming years under the direction of our forward-thinking management team."
In addition to Bert E. Brodsky, the senior management team includes Lee J. Brodsky, chief executive officer; Keyvan Ghaytanchi, chief operating officer and general counsel; Thomas Landherr, chief financial officer; Craig Miller, director of acquisitions and asset manager; and Jeffrey and David Brodsky, leaders of the firm's property management team.
"Our leadership team has extensive experience and knowledge, and is well equipped to build on our business successes of the past while looking ahead to new opportunities in the marketplace, whether that is in real estate or in other promising business sectors," says Lee Brodsky.
BEB Capital has a broad foundation in the emerging technology, healthcare, marketing, and food and beverage sectors, having significant investments in Sandata Technologies, Mobile Health Management Services, Inc., Didit, and City Cellar. The company has recently invested in several other forward-thinking businesses, including Raden, Eleven James, Hello Alfred, and Snaps.
"Although our primary business is in the real estate sector with a focus on New York City, BEB Capital is always interested in investing in innovative companies that have the potential to prosper in a fast-moving and ever-changing world," states Lee Brodsky.
BEB Capital has launched a new website, www.bebcapital.com, which provides in-depth information about the firm's projects and services, investments, affiliates and team of professionals. "We are at an exciting time in our business's growth and encourage those in the real estate industry and other sectors to take a fresh look at who we are today," adds Lee Brodsky. "We have taken proactive steps to grow our business so that it's stronger and more dynamic than ever before."
About BEB Capital
BEB Capital is a privately-held company based in Port Washington, New York. The company has a real estate and investment portfolio consisting of mixed-use developments, parking facilities and restaurants totaling over $340 million in assets throughout the East Coast.  In addition, it is an investor in several other businesses.