BEB Capital Appoints Benjamin Fischer Director of Acquisitions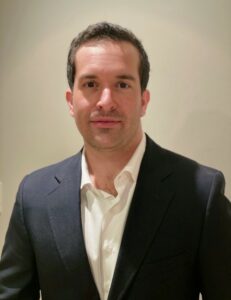 PORT WASHINGTON, NY – October 13, 2020 – Real estate owner/developer and lender BEB Capital has appointed Benjamin M. Fischer as a director of acquisitions, announces Lee J. Brodsky, chief executive officer.
Mr. Fischer joins BEB Capital from Highpoint Property Group, a Manhattan-based tri-state-area real estate development firm, where he served as vice president of acquisitions.
His background also includes extensive experience in real estate finance, including a tenure as a financial analyst in the Large Loan Lending Group at Morgan Stanley. Among his responsibilities there were the analysis and monitoring of a global portfolio of commercial real estate debt positions.
"Ben's financial acumen, together with his proven skills in sourcing quality acquisitions, will support our acceleration of growth within our institutional-grade industrial portfolio," says Mr. Brodsky. Mr. Fischer's initial focus will be on warehouse and logistics assets along the East Coast.
Mr. Fischer began his career as an acquisitions analyst at Imperium Capital, a real estate owner and operator, after graduating with a Bachelor of Science degree from the Whitman School of Management at Syracuse University, where he majored in entrepreneurship/emerging enterprises and real estate. He was raised in Marlboro Township in central New Jersey, and currently resides in Manhattan.
About BEB Capital
BEB Capital has a real estate and investment portfolio encompassing more than two million square feet of property on the East Coast, including industrial and multifamily assets on Long Island and in New York City. In addition, the firm has interests in a diverse set of businesses, some of which it owns and operates, and others in which it serves as a limited partner.
The firm, headquartered in its own building at 26 Harbor Park Drive in Port Washington, is owned by the Brodsky family, known for its long history in real estate development, and headed by Bert Brodsky. The BEB Capital team, led by Lee Brodsky, has some 100+ years of combined entrepreneurship and institutional industry experience to invest prudently, create value, and efficiently operate commercial and residential real estate. For more information, visit www.bebcapital.com.