BEB Capital Appoints Hudson Yards Veteran Art Jimenez Jr. Director of Property Management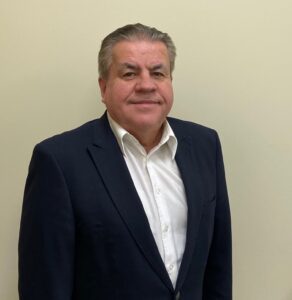 Featured in Real Estate Weekly
PORT WASHINGTON, NY – October 29, 2020 – BEB Capital has named Art Jimenez Jr. to the post of Director of Property Management.
Mr. Jimenez, who has broad experience as a real estate development, construction and asset management executive, served as controller at the Hudson Yards mega-development in Manhattan from 2015 to 2018, where he oversaw some $23 billion of construction projects.
His other previous posts include senior vice president of Phoenix Realty Group, CFO of NRS Construction and Facilities Management, and development manager for Kimco Realty Corp., a real estate investment trust. Most recently, he operated his own consulting business.
"Given Art's expansive executive experience in virtually all aspects of the real estate arena, his primary mission will be to ensure an institutional level of property and asset management, with a special focus on our warehouse and logistics portfolio," says Lee Brodsky, BEB Capital CEO.
Mr. Jimenez earned a Bachelor of Science degree in accounting and business management from Pace University's Lubin School of Business Management. He is working toward a Master's Degree at New York University.
A Nassau County native who currently resides in Bethpage with his family, Mr. Jimenez is the founder of the Asset Management Association, a 15-year-old organization serving as an international forum for asset managers. He also is an elder at Experience Church in Bethpage. For recreation, Mr. Jimenez is a passionate devotee of jet skiing and parasailing.
About BEB Capital
BEB Capital has a real estate and investment portfolio encompassing more than two million square feet of property on the East Coast, including industrial and multifamily assets on Long Island and in New York City. In addition, the firm has interests in a diverse set of businesses, some of which it owns and operates, and others in which it serves as a limited partner.
The firm, headquartered in its own building at 26 Harbor Park Drive in Port Washington, is owned by the Brodsky family, known for its long history in real estate development, and headed by Bert Brodsky. The BEB Capital team, led by Lee Brodsky, has some 100+ years of combined entrepreneurship and institutional industry experience to invest prudently, create value, and efficiently operate commercial and residential real estate. For more information, visit www.bebcapital.com.