BEB Capital Leases Port Washington Industrial Building To The Mekkatti Group to Facilitate Tenant's Expansion
Printer of Pharmaceutical Packaging and Ultra-Small Inserts Relocates
From Mineola; Plans to Triple Jobs Over Next Two Years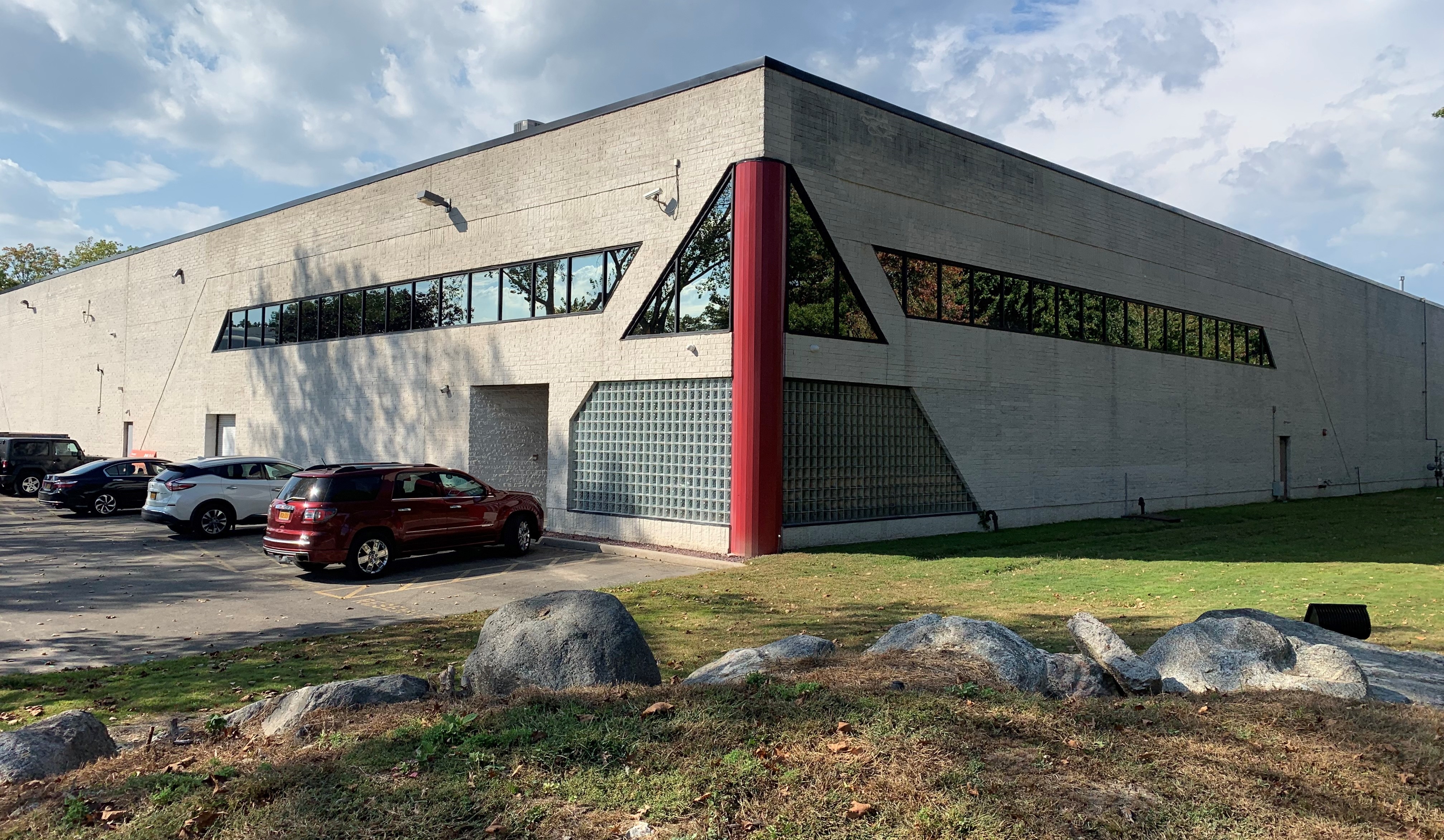 Featured in Long Island Business News
Featured in Real Estate Weekly
PORT WASHINGTON, NY, October 7, 2019 – BEB Capital, based here, has leased the entire 57,000-square-foot industrial building at 55 Harbor Park Drive in Port Washington to The Mekkatti Group, which designs and prints pharmaceutical and cosmetic packaging and the miniature folded leaflets that provide product information.
Under terms of a 10-year-lease, The Mekkatti Group is relocating from a smaller facility on Andrews Road, just off Jericho Turnpike, in nearby Mineola, NY. Daniel Oliver and Daniel Marcus of Newmark Knight Frank represented BEB Capital in the transaction; David Rotter of Metro Realty Services represented the tenant.
The Mekkatti Group anticipates adding about 50 employees to its current Nassau County roster of 26 over the next two years. The decade-old company also has a manufacturing facility in Windsor, NJ.
In welcoming The Mekkatti Group, BEB Capital CEO Lee Brodsky extended thanks to Town of North Hempstead officials, who he said helped to facilitate the move by "enabling timely capital improvements required to accommodate the new tenant. Their cooperation helped to keep a growing business and the important jobs it will add right here in North Hempstead."
Subin Varghese, CEO of The Mekkatti Group, said the move to Harbor Park Drive "provides the company with an efficient, modern, state-of-the-art facility perfectly suited to our upcoming business expansion. We are very pleased with our new corporate home, and partner BEB Capital."
BEB Capital acquired 55 Harbor Park Drive last year and quickly began a multimillion-dollar upgrade that included improvements to the 37-year-old property's power and technology infrastructure. "Our objective was to prepare this very-well-situated building to accommodate virtually any high-end use in today's marketplace," says Brodsky. "Its 26-foot-high ceilings, five loading docks and proximity to transportation make it ideal for both manufacturing and distribution."
BEB owns three other properties in the same industrial corridor, including 26 Harbor Park Drive, where the company is headquartered, and numbers 8 and 12 Harbor Park Drive. All are state-of-the-art office and distribution facilities. In all, the firm has a portfolio of 17 industrial, mixed-use and residential properties in Nassau and Suffolk Counties, as well as properties in New York City and elsewhere along the East Coast.
About The Mekkatti Group
Founded in March of 2009, the company focuses on the design and printing of various package and product information formats for pharmaceuticals. Its highly specialized machines enable product literature to be printed and folded to sizes as small as 1.8 inches by 1.8 inches, enabling leaflets to be either inserted with the product or "outserted" (attached to the outside of a small bottle). The Mekkatti Group also designs and prints packaging and leaflets for cosmetics and other product types.
About BEB Capital
BEB Capital is owned by the Brodsky family, known for its long history in real estate development, and headed by patriarch and serial entrepreneur Bert Brodsky. The BEB Capital team, led by Lee Brodsky, has some 100+ years of combined entrepreneurship and institutional industry experience to invest prudently, create value, and efficiently operate commercial and residential real estate.
BEB Capital has a real estate and investment portfolio encompassing more than two million square feet of property. In addition, the firm has interests in a diverse set of businesses, some of which it owns and operates, and others in which it serves as a limited partner. For more information, visit www.bebcapital.com.