BEB Capital Names Emily Wolf To Post of General Counsel
Attorney is Former GC for Kushner Companies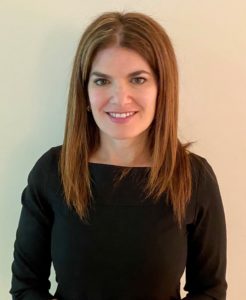 Featured in Long Island Business News
Featured in Commercial Observer
Featured in InHouseCommunityUS
Featured in Real Estate Weekly
PORT WASHINGTON, NY – June 24, 2020 – BEB Capital has appointed Emily Wolf to serve as general counsel. Ms. Wolf joins the real estate development and lending firm after three and a half years as general counsel for Kushner Companies.
Until Ms. Wolf's appointment, Keyvan Ghaytanchi, chief operating officer, also served as general counsel. Mr. Ghaytanchi is now president of the firm's new lending division while continuing in the role of COO.
Ms. Wolf brings more than 15 years of experience in business and real estate law to BEB Capital. She worked for the Manhattan law firm of Meister, Seelig & Fein for 11 years before joining Kushner Companies.
"Emily's immersion in transactional real estate and vast array of institutional contacts make her an important asset for BEB Capital, as the scope and scale of our operations continue to grow," says Lee Brodsky CEO of BEB Capital. "We welcome her with great enthusiasm."
"I'm delighted to have joined a long-established owner/developer just as the firm is undertaking exciting new ventures, such as bridge lending, high-rise multifamily development in Manhattan, and third-party management," says Ms. Wolf. "We're looking forward to a period of dynamic growth."
Ms. Wolf obtained her juris doctor degree from the Benjamin N. Cardozo School of Law in Manhattan, after graduating from the University of Michigan with a bachelor's degree in English and psychology. A native of Merrick, NY, on Long Island, she now resides with her family in Armonk, NY, in Westchester County.
About BEB Capital
BEB Capital has a real estate and investment portfolio encompassing more than two million square feet of property on the East Coast, including industrial and multifamily assets on Long Island and in New York City. In addition, the firm has interests in a diverse set of businesses, some of which it owns and operates, and others in which it serves as a limited partner.
The firm, headquartered in its own building at 26 Harbor Park Drive in Port Washington, is owned by the Brodsky family, known for its long history in real estate development, and headed by Bert Brodsky. The BEB Capital team, led by Lee Brodsky, has some 100+ years of combined entrepreneurship and institutional industry experience to invest prudently, create value, and efficiently operate commercial and residential real estate. For more information, visit www.bebcapital.com.