BEB Capital Acquires 55 Harbor Park Drive in Port Washington
56K-SF Industrial Property Is Ideally Located to Serve Vast, Diverse Markets as Internet Economy Drives Demand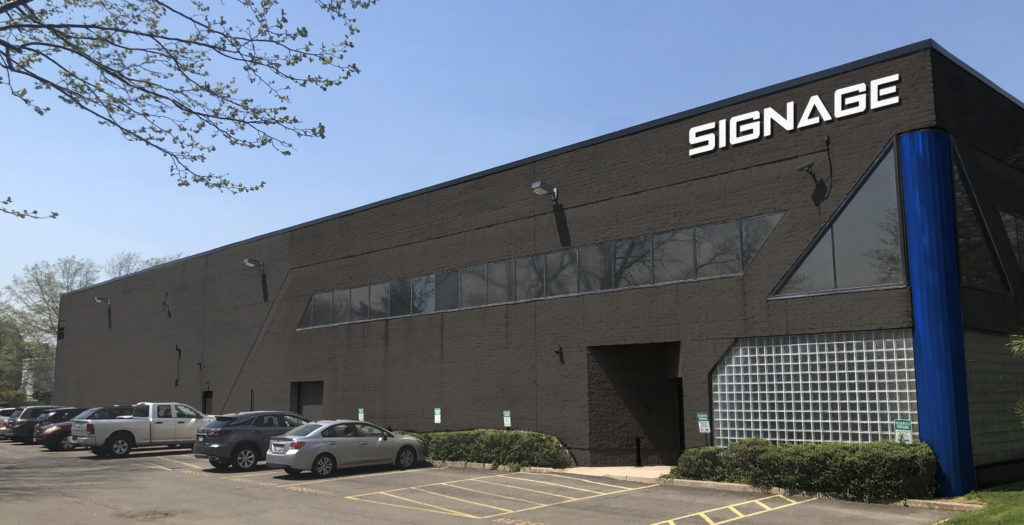 Featured in Long Island Business News
Featured in Connect New York Commercial Real Estate News and in the Connect Commercial Real Estate News Newsletter
Featured on The Island Now
Featured on TradedNY
Featured in The Real Deal and in the Real Deal's Long Island Cheat Sheet
Featured in Real Estate Weekly
Port Washington, NY – Sept. 4, 2018 – With an eye on the growing demand for well-sited warehouse/distribution facilities to serve the burgeoning online retail economy, BEB Capital has acquired 55 Harbor Park Drive, a 56,745-square-foot industrial building on a three-acre site in Port Washington, New York, on Long Island's north shore. The property was purchased for $9.35 million from Harpark Associates, a local investment group.
"Demand for industrial space on Long Island is at an all-time high, making this asset class more valuable than ever," said Lee Brodsky, BEB Capital's CEO. "E-commerce is poised for continuing growth in the region, while recent zoning changes in New York City are putting pressure on industrial space supply, raising both rental and sales prices. In this tight market, Long Island is quickly becoming a preferred location for businesses seeking to serve New York City's vast market as well as national and international markets."
Built in 1984 and situated just off Port Washington's West Shore Road, 55 Harbor Park Drive comprises some 30,000 square feet of warehouse space on the ground floor, with 26-foot-high ceilings and five loading docks. The property includes 20,000 square feet of office/flex space and parking for 89 cars.
BEB plans to significantly upgrade the property to class-A status in the near future. Anticipated improvements include raised ceiling heights and increased storage capacity, better egress, exterior repainting, upgraded landscaping and curb appeal, and possible installation of solar panels.
Dan Oliver of Newmark Knight Frank will head the leasing program.
BEB Chairman Bert E. Brodsky noted that: "A major part of the appeal of this investment is that it's right in our own community, just a stone's throw from our corporate headquarters at 26 Harbor Park Drive.
"In fact, it is our fourth real estate investment in this community, and as our investment program continues to grow, we'll remain alert to additional opportunities to help add value to Port Washington's commercial sector and to enable the local business community to better participate in the expanding online economy."
In addition, the BEB Capital chairman – a noted serial entrepreneur and philanthropist – cited the fact that companies he founded in health care and technology also are based in Port Washington. "We have a commitment to this community that extends back for half a century," he said.
Lee Brodsky, commenting on the 55 Harbor Park Drive acquisition, also noted the site's excellent transportation options, including proximity to all major thoroughfares, including the Long Island Expressway and Seaford-Oyster Bay Expressway, which provide easy access to NYC as well as LaGuardia, John F. Kennedy International and MacArthur airports. Additionally, the site is just 1.9 miles from the Long Island Rail Road Roslyn commuter rail station and 4.5 miles from the LIRR Port Washington station.
BEB Capital is in the midst of a major transformation of its real estate portfolio, expanding geographically while strategically adjusting its asset mix. Earlier this year, the firm purchased a multifamily building in Manhattan's East Harlem district, an up-and-coming neighborhood that figures to benefit from future expansion of the Second Avenue subway line. The transaction, financed by the profitable sale of an East Side Manhattan parking garage, represented BEB Capital's second investment in Manhattan multifamily, following acquisition of an East Harlem development site.
In June, the firm closed its popular Great Neck restaurant on Northern Boulevard to lease the site to the Northeast's largest Audi dealership, which will expand its operations there. "It was a decision guided by the desire to make the best long-term use of this very valuable asset," Lee Brodsky explained. "Our new tenant, Biener Audi, is one of Great Neck's best-established businesses."
BEB Capital also has made several strategic acquisitions of industrial facilities on Long Island in recent years, supplementing its long-term ownership of 300 Michael Drive in Syosset, and Port Washington's 12 Harbor Park Drive.  In the years after BEB Capital's value-add strategy was applied to these facilities, their values appreciated significantly.
BEB Capital (previously known as BEB Real Estate), was officially launched in October of 2016 by the Brodsky family, known for its long history in real estate development, and headed by patriarch Bert Brodsky. The BEB Capital team, led by Lee Brodsky, has some 100+ years of combined entrepreneurship and institutional industry experience to invest prudently, create value, and efficiently operate commercial and residential real estate.
Privately-held and based in Port Washington, BEB Capital has a real estate and investment portfolio consisting of mixed-use developments, parking facilities and restaurants totaling over $340 million in assets throughout the East Coast. In addition, the firm has interests in a diverse set of businesses, some of which it owns and operates, and others in which it serves as a limited partner.  For more information, visit www.bebcapital.com.